Consistency is Key For Growth
If you want to know how to grow your Instagram account for your business, these tactics should be part of your organic growth strategy. If you don't, read through these helpful tips below to get an idea of what it's all about.
Remember that when it comes to building an Instagram following, consistency in both your content and engagement is key
Create a Theme and Stick With It
When creating content, find a theme that matches your brand and then stick with it. A good way to find a theme is to go through your Instagram feed and click on some of the "insta-famous" accounts that you follow. Liza Koshy and 323 Media have good examples of themes.
If your content varies too much, your fans will get confused and lose interest which can lead to you losing followers. Instead, find a few keywords or phrases that convey your business's mission and aesthetic and then create content centered around it.
This will help attract users who like what you do and keep them interested.
Get The Most Out Of Your Bio
Your Instagram bio is the first thing users see when they visit your page, so make sure you're getting all that you can out of it! It's prime real estate, so ensure it lets users know what your business is about and link them to new or popular content.
Engage With Others In Your Niche
Don't just engage with your followers. Engage with the entire community around your brand. Post on other people's posts within your sector or industry, and specifically try to make friends of influencers.
Posting thoughtful comments on other people's posts can help get you noticed not only by the person posting but their followers too! Go through the pages' followers and follow them, like their pictures and engage with them.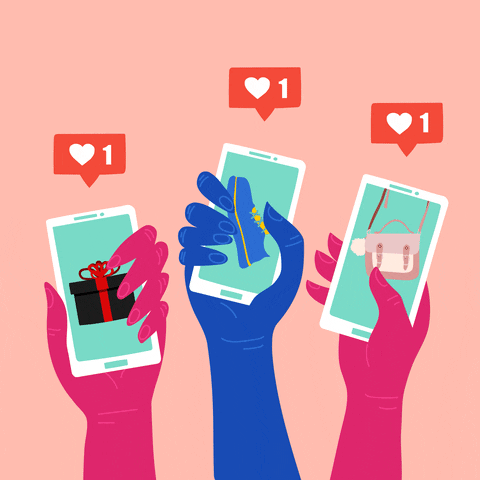 Hold an Instagram Giveaway
Still having trouble growing your Instagram following? Give them a reason to follow you with a giveaway contest. Many Instagrammers use giveaways to encourage users to follow them, share their photos, and like their content. It's a great way to grow your Instagram and share your brand with more people
Ask us how to leverage contests to grow your audience and generate sales from your social media audience.
Include a Call-to-Action
It's not enough to simply post content; you have to post content with a purpose. When posting photos or videos, ask your followers to do whatever it is you're hoping the post will accomplish, whether it's getting more likes or driving fans to a landing page. Ask and you shall receive.
Use Quality Photos On Instagram
Don't be intimidated by this tip. You don't have to be a professional photographer to post successful photos on Instagram. However, use common sense to capture the most compelling visual images:
Light matters. Photos taken in natural light, or with great artificial lighting, are more appealing than low-light or grainy photos.
Crop intelligently. Make sure that the composition of your photo is interesting.
Don't overdo it with filters. It can look phony and amateurish.
Use Instagram Stories
Did you know that about a third of the most viewed Instagram stories have been shared by businesses? Instagram stories are finite, so the format is a little more casual. You can post of-the-minute updates, behind the scenes videos or photos, or more "throwaway" content that is fun for a moment and then disappears from your feed. If you consistently post interesting content on your stories, it can provide a new avenue for attracting new followers!
Engage With Your Audience
It's called social media for a reason. You'll make the biggest splash if you're a social butterfly!
When people comment on your posts, be sure to respond to them or "like" their comments. It will make them feel noticed and appreciated, and more likely to comment again.
Cross-Promote on Instagram
Cross-promotion can benefit you and other parties related to your company so that you can both benefit from attracting one another's followers.
For instance, say that you have an Instagram account for your farm-to-table restaurant. You might consider cross-promoting with a post featuring one of your food suppliers. This can attract their followers to follow you, and vice versa. Everyone wins!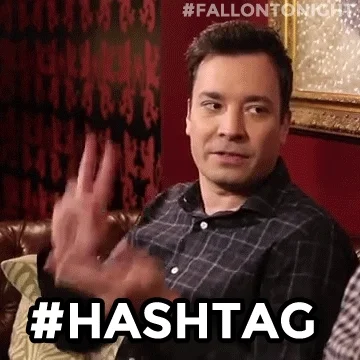 Hashtag Like Crazy
Hashtags can be a great way to attract potential customers by attracting people with specific interests.
There are two key types of hashtags: community and branded hashtags. A community hashtag is more common, for instance, #peanutbutter, whereas a branded one might be a tag specific to one company, like Peanut Butter and Company's #peanutbutterco hashtag.
Don't become complacent in your hashtagging, though: if you always post the same exact ones, you may have diminishing returns. Be sure to mix it up and use hashtags that are relevant to the post in question for the best results.
Promote Your #hashtag on Other Channels
It's not enough to simply have a hashtag, you also need to promote it outside of Instagram. While people will be able to find your brand on Instagram with it, they can't search for it if they don't know it exists.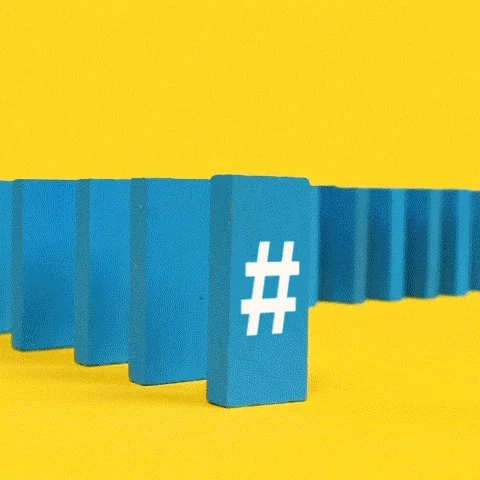 Stick To A Consistent Posting Schedule (Post At Least Once A Day)
While there's no hard and fast rule about how frequently you should post on Instagram, a good starting point is to post at least once a day to begin with. Things can move fast on Instagram, and sticking to a consistent posting schedule can help you get in the swing of things and help ensure that people catch your posts on a regular basis.
Optimize your Instagram username
Did you know that the words in your Instagram username are searchable? Your username acts like an important "keyword". For example, let's say I'm searching for a graphic designer. Look what happens when I type "graphic design" on Instagram:
Optimize your Instagram name
Your Instagram name is searchable on Instagram too. Each word in your name acts as an important keyword.
Your Instagram name are the words in bold in your Instagram bio.
Optimize your photos to grow your account
Instagram is a visual platform. So your growth will inevitably come from your photos. It should be easy to see what is in your photo; is it a face? A car? A dog? A flower? A book? A quote? A landscape?
Keep your photos clean and good quality. It doesn't mean you can't be creative anymore, just make sure it is easy to see what your main subject is in most of your photos.
ALT texts bring your photos to life outside of Instagram
Talking about photos, you can now write your own ALT text for your Instagram photos. ALT text is a huge SEO strategy on websites and now it is on Instagram too!
Thanks to ALT text, your Instagram photos can have a life outside of Instagram. They can appear in the search results of Google. For example, if someone is searching for a "funny dog Christmas photo", and you posted a photo of your dog with a Christmas hat, your photo could appear on Google!
Thanks to ALT text, you help the Instagram algorithm work for you, and not against you.
Also thanks to ALT text, people with visual impairments can now "see" your photos.
I 1,000% recommend you use ALT text as often as you can. This is a new Instagram feature that not many people are using yet, so you will be ahead of the crowd if you are using it now.
Post more posts like your "Top Posts"
Top Posts are posts people love seeing from you. They are the posts that resulted in the most likes, comments or engagement. Top Posts are quality posts.
Think about it: If there are some posts that people love on your account, why not post more of these kinds of posts? It will boost your Instagram account and make your followers super happy! Keep riding that Top-Post Wave!
Interact with people outside of your feed
Spend a few minutes a day liking and commenting on other people's posts.
Instagram revealed that interaction is key. They said:
"What shows up in your feed is determined by what posts and accounts you interact with the most".

– @instagram
If you want to grow your Instagram, you need to interact with people.
Tag key accounts on your photos
Find key accounts in your industry and tag them on your photos for a chance to be noticed and featured on their accounts.
You can tag up to 20 accounts on a photo. Don't go crazy. Tag them on posts you think they will like, or tag accounts that you want to be featured on.
For example:
A lot of you tag us @preview.app on your photos so we can come to check out your creations. We check your account and save it so we can feature you on our feed. When we feature you, we tag you on the photo and in the caption, which drives traffic to your Instagram account. Simple and awesome.

– @preview.app
Bonus!! Tag key accounts in your Insta Stories
Also, tag key people in your Insta Stories. Instagram has made it super easy to re-share Instagram Stories. When you share an Insta Story that you think is relevant to someone else, tag that someone. For example, maybe you're using a new product and you want to tag the company. The company will receive a notification that you mentioned them and might re-share your Story in their Story. This means that people watching their Story will see you and can click on the Story to visit your page. Same as before, when you find awesome accounts, write them down in your Notes app. This way you can quickly look at your list when you need it.