Business Never Stops
Neither should your marketing.
Gone are the days of an annual marketing plan. We reposition with greater frequency than would be expected to ensure that our clients are receiving the most timely and accurate information.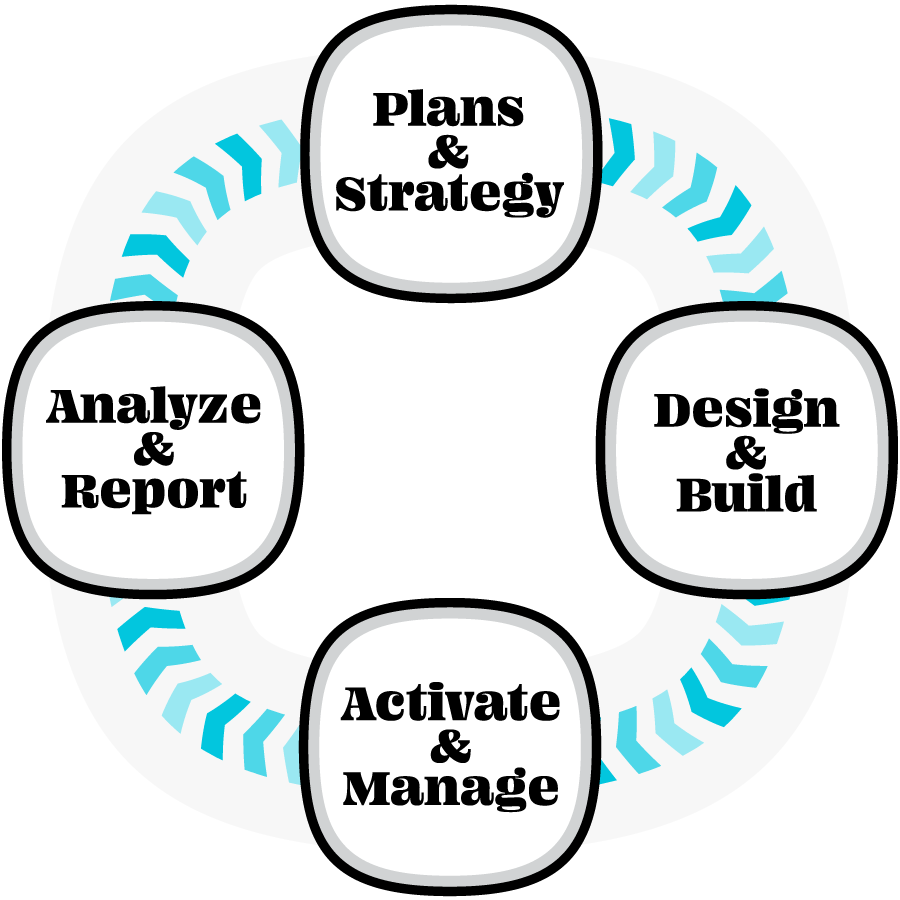 Plans & Strategy
Combining experience, data and goals, a strategy is developed combined with an activation plan.
Quarterly Strategic Plan
Campaign Goals
Scheduling
Design & Build
Putting the right pieces together, in the proper order, can be the difference-maker for many marketing initiatives. Focusing on brand building and driving sales requires the right creative assets, along with the proper mix of advertising to attract traffic. Following up and following through will boost overall conversion and return.
Activation & Management
Campaigns and activities are executed as planned and are checked daily for competitor changes and spending. Staying on top of activities and adjusting on the fly increases performance.
Analysis & Reporting
Understanding and measuring performance is essential to calculate the return on marketing efforts. We build a custom reporting dashboard that tracks:
Key Performance Indicators
Benchmarking against previous cycles
Multiple Active Channels (Web Analytics, Social Media, Paid Digital, Traditional)
Kick-off call with Project Team
Introduction
Walkthrough Process
Onboarding Session

 Questionnaire
Concepts
Naming

Gather Examples and Inspiration
Uploads:
Scheduling:
Content Creation
Photo Shoot
Video Filming
Content Manager:
Reviews & Makes Suggestions
The content schedule is visually laid out on selected templates
Uploads:
Scheduling:
Content Creation
Photo Shoot
Video Filming