2020 has shaken a lot of things up, and marketing has been no different. With restrictions impacting business operations in a variety of ways, some companies have had minor changes to staffing and have transitioned well to service their customers, while others have had the opposite. Major changes to operating standards to stay operational is the current norm for many businesses. Some have adapted well, some have permanently closed their doors and others have continued with plans to open in 2020.
Regardless of what you are facing, I hope you are finding ways to survive and get ahead for the future. In this article, I wanted to share a few stories of how we have helped companies pivot and adjust. There are a lot more virtual solutions, online stores, adapted sponsorship engagement, new marketing channels, adjusted product launches, and complete overhauls of annual marketing plans. There are plenty of situations that we're proud to be a part of and grateful for the people we've worked with. It takes a team effort to change course and keep moving ahead-its been a pleasure to work with those who didn't throw in the towel. They wanted to find a way to navigate in the current climate and found a way to keep delivering on their mission.
While there are many stories beyond what we are sharing here, these are the few that we thought would be the most applicable.
---
Doors closed, niche products and a hungry customer base.
Situation: We were introduced in January about building an online presence that would expand the local reach of this retailer. They were starting to see more customers calling in, asking for products to be shipped to them. The unique SKUs they carried were harder to find than they thought. In some cases, they were sending products all over the province and figured the process could be easier with an online store.
Solution: The development of the store first started by identifying the best sellers and the most unique products. Building a store with a large number of SKUs isn't easy. From our experience, starting in e-commerce working with a company in the mid-2000s that had over 200,000 products, this is not your typical online store.
Together, we narrowed down the first 100 products to launch with and the next 1000 products to be added. Building the store on Shopify was a no-brainer, but it took some time to find the right balance of features and design that made the inventory feel easy to navigate.
Update: The store is currently active with 700+ products and is scaling up their advertising plan through co-op marketing as many of the manufacturers they work with are incentivized to build up the sales that we're lost across the country in 2020. This is one of the most incredible partnerships we've seen.
---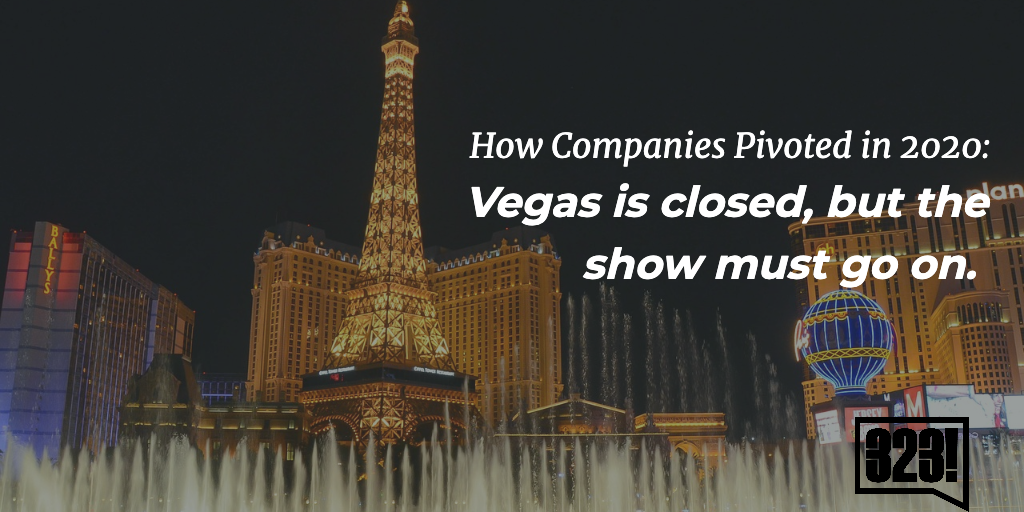 Vegas is closed, but the show must go on.
Situation: Holding twice-annual events allowed our client to cancel their spring event, but they wanted to continue with their fall event in whatever format was possible. Being a staple in the industry, many of the sponsors and attendees count on their events as a major part of the business plan. All of the stakeholders understood, but our client was committed to deliver on their promise and wrap up the year feeling like business could be handled in a way that would foster how 2021 operations could be expected.
Solution: Going virtual with the intention of staying as close to the original format as possible meant going way beyond the software to put all the pieces together. Each of the items on the schedule was maintained with the exception of meals and casual networking spaces. This created a 3-day virtual conference that had over 25 presentations, 3 keynotes, over 20 sponsor booths, and 300+ attendees.
Coordination, and the decision to have many of the presentations pre-recorded to maintain the event's schedule made for a very positive response. To make everyone feel more connected a care package of snacks, beverages, and swag was sent to each attendee. It made for a special connection to everyone who was enjoying the conference from the comfort of their own home.
Update: To build on the success of the fall event, more of the typical events are going virtual and when we can return to normal, the future in-person events will have a virtual ticket option as well as a more robust video recap and archive of all presentations.
---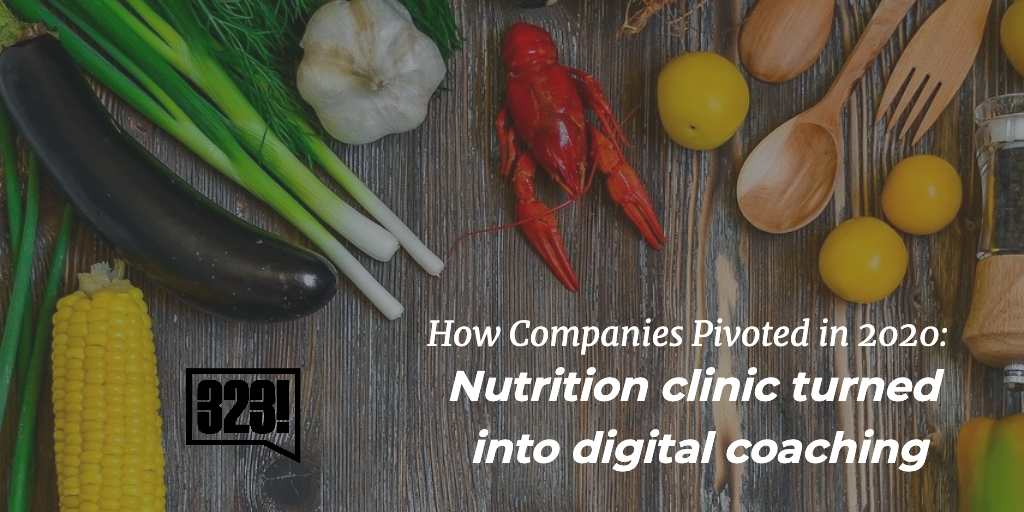 Nutrition clinic turned into digital coaching
Situation: Local regulations would give one-day notice for retail operations to be shut down. For a business like our client's that focuses on appointments and accountability, this meant operational changes immediately put the staff on the phones canceling appointments and trying to reschedule without much confidence in when appointments could be booked.
Solution: A hybrid virtual-ecomm solution was created where products could be shipped (instead of picking up) and done through local couriers to have a quick delivery time. The appointments were moved to Google Meet with tools being downloadable for meal tracking and recipe guides. With this being different than the initial service offering, the "virtual coach" package was created to promote this as a specific service and didn't need to include products. As obesity rose with more people skipping their usual exercise and physical activities, the program gained momentum converting existing clients. This put less pressure on the business to re-open or stay open.
---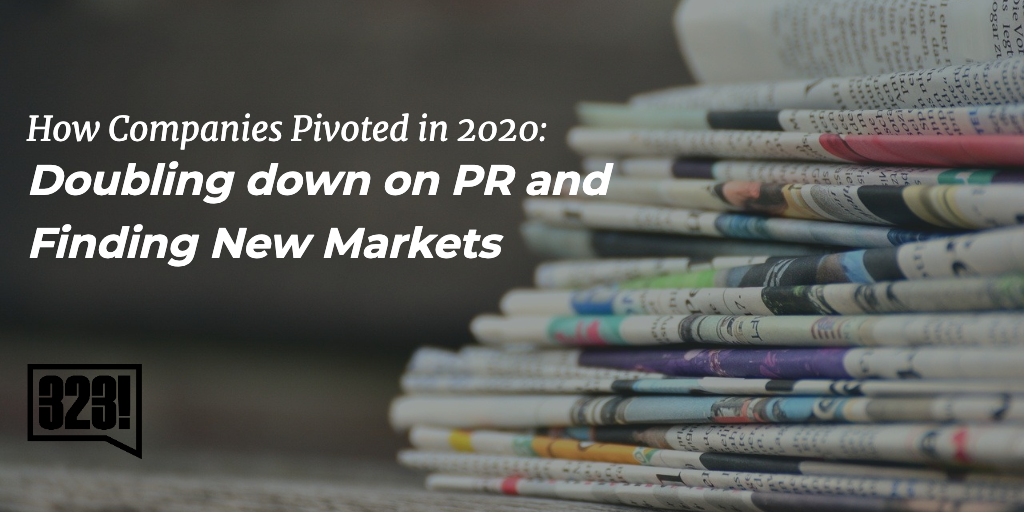 Doubling down on PR and Finding New Markets
Situation: A niche investment firm is seeing more demand than ever before-both in the investments they make, but also those investments being a high-growth category during 2020 as sustainable and very favorable. The challenge being on the investor side with more caution being taken by all types of investors; institutional, family offices, and accredited investors. All taking their time to see how market changes would settle as they all faced different levels of volatility in their portfolios in Q2-Q3 2020.
Solution: Our client worked hard at developing a new sales deck that addressed the new market they were seeing evolve daily. Our rapid response marketing was to help them create new marketing programs and sales materials that positioned them as the market leader providing updated information about how this new opportunity was uniquely suited for them to capitalize on. Secondly, changing their focus to go beyond their typical reach to find more suitable investors has to lead to an incredibly busy year while many of their competitors are trying to stay organized, they are strategically moving forward with momentum.

The messaging was clear and focused on PR channels that would bring the niche investors to the top of the surface-both directly and through aggregators that had an influential voice to key players. The uptick in digital PR was key as many conferences globally were canceling instead of going virtual. This meant a lot of content that needed to be fulfilled by the media. Our client saw an all-time high for PR coverage and appearances in Q3 and Q4.
---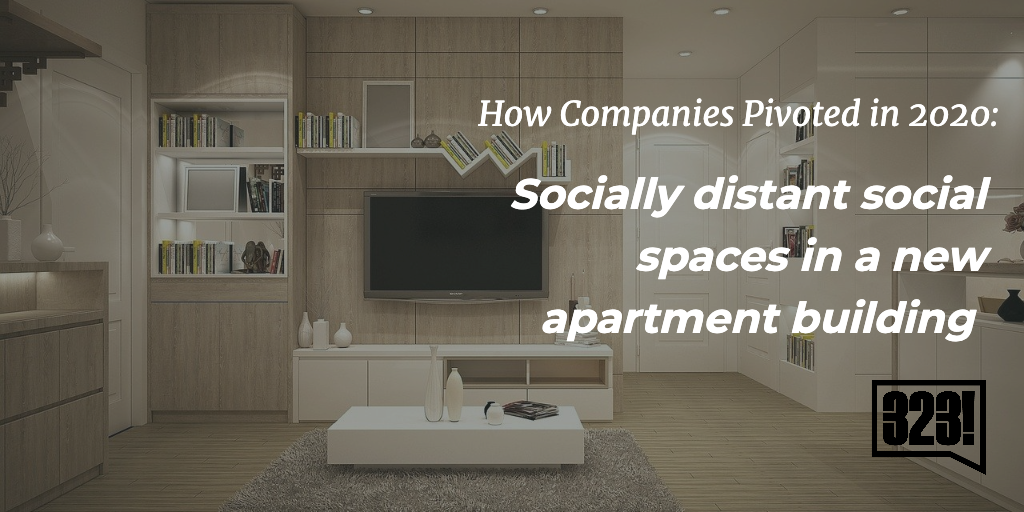 Socially distant social spaces in a new apartment building
Situation: Each city has different requirements for what needs to be included outside of the spaces that are being built as homes. This can change even more if you meet certain criteria like a number of homes or if the developer plans on selling or renting the homes that will be built. Knowing that our client was seeking approval to start development was more challenging because of the space requirements that had already been designing not meeting new social-distancing requirements. The architects and interior designer wouldn't have anticipated these changes being required, however, in this case, the city was expecting that an approved space would need to meet the current operating protocols of a shared space.
Solution: Adapting the planned spaces to include the proper guidelines, cleaning stations was straight forward. However, the interesting portion was looking at consumer trends to see what would be applicable for amenities in a building post-COVID.
Could space be better planned for more individual areas of exercise and recreation? Would the outdoor spaces be used differently? How could the overall building be accepted when marketing started to be seen as current, rather than showcasing features that wouldn't be acceptable to future homeowners?
The plan presented was unanimously accepted to show spaces that included co-working, re-thought gym space that now includes a golf simulator, peloton station, and much less space dedicated to shared weight-lifting and cardio. Outdoor spaces are more easily separated by natural elements in landscaping so more people can enjoy the outdoors. Beautiful outdoor spaces now feature zones so multiple groups can safely enjoy the space together.
Update: The project will be coming to market in mid-2021 featuring homes, common areas, and amenity spaces that have been planned during all of the changes and new rules crafted in 2020.
---
Our own changes at 323 Media
We started 2020 growing in multiple ways, new clients in a couple of new industry verticals for us and our clients in cities outside of Vancouver than locally. Our planning included being on the road more to spend time with clients and ensure that our onboarding process was smooth.
Like many others, we have been grounded since March, missing countless in-person events and meetings. We believe this has made us more efficient and provide a better level of service. We have our favorite tools and new processes that ensure we are better managing as we scale the size projects were taking on, new team members, and the number of new opportunities.
Using more videos! We have taken a liking to use video to create tutorials, do video walk-throughs of presentations, change our webinar format, and even for some team communication. Mostly this is accomplished using zoom, screen recording, Google meet, YouTube, and Loom. We promise that we will make more videos for our YouTube channel!
Find opportunities where we can best apply our skillset. We started focusing in verticals where we can make the most impact. This is also known as niching-down or ideal product-market fit. We are looking for the right clients and projects that we know our team is playing to our strengths.
Fully maximize our team. We have all been searching for the right balance here. Wearing multiple hats is never easy, but I'm proud to say that our team did amazing to learn some new skills and step outside their comfort zone. It's given us a fresh perspective on our approach and made us all better.
Making the most of in-person time. We hold our in-person time at a high standard. Collaborating when we can is a golden opportunity. Being away has made us respect each other's time more.
Knowledge base vs. casual questions. This one is a work in progress (and will always be). Documenting what we do, how we do it and making it more readily available to our team. This makes us less reliant on turning to your neighbors or jumping on slack because you've got a quick question. The knowledge base is a great way to organize information. Creating it is a habit and a commitment, don't take it lightly.
Learning from others. With our competitors in a similar situation, I've been equally focused internally and externally when looking for solutions. It's part of the reason for writing this. Head-down, yes. But more aware of the market and what we are up against so we can find our ideal place to grow.
Overall, this year has felt like a business bootcamp, in a good way. Digging into the operational details based on local requirements and then finding the best solutions to get the most out of the situation.
I hope one or more of these situations gives you an idea or some momentum for your business. We're here to help you growth hack your way to your business goals, no matter how wildly different they are from what your planned last year.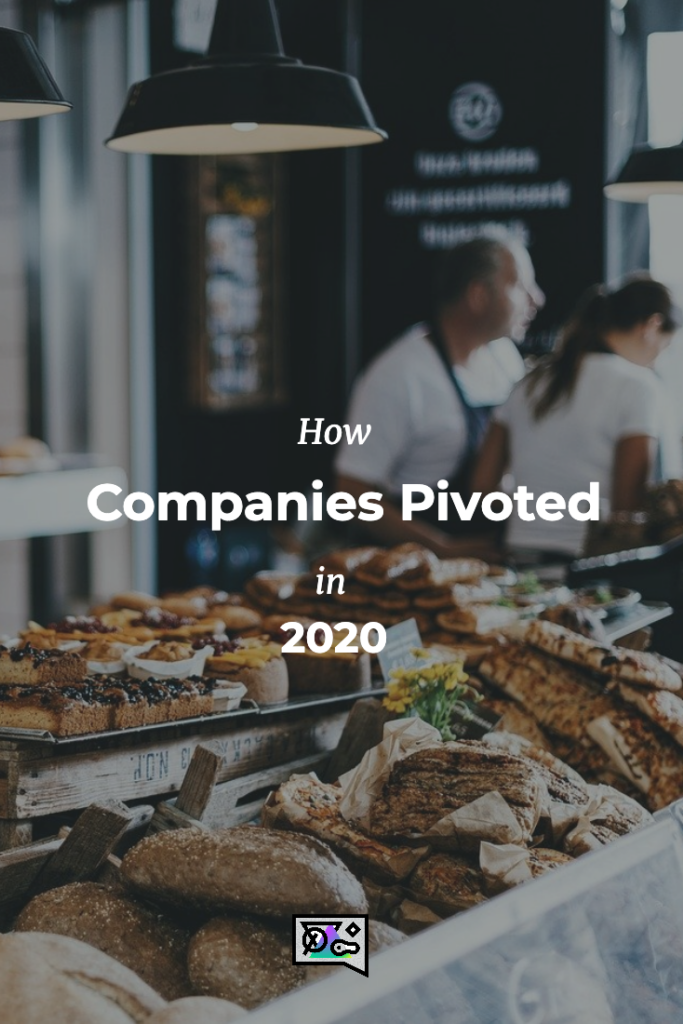 Latest posts by Chris Milton
(see all)