Every time that we get to design or redesign a website, its a lot of fun. We recently launched our new website for 323.media and as we reflect on the process, we felt this could be a great resource for anyone starting the process of a website redesign. As a marketing agency, we redesign our website more often than we recommend for clients, and treat our site as a sandbox to try new things.
Having a website for your business has become essential. It is today's equivalent of a store front. It's often the first impression of your brand and it should get people to act. As a digital marketing agency, we work with businesses to take their website to the next level with a redesign, inbound marketing or blogging.
I was asked last week, "How many leads are you getting each week?" to which I casually answered, thinking our own stats were going to pale in comparison to a much more established agency. It was surprising to hear his response in front of one of his staff, "Well that's certainly better than us. To date, we've received a grand total of…. zero."
"Website without visitors is like a ship lost in the horizon." ― Dr. Christopher Dayagdag
Knowing they were in the middle of a website redesign, I've taken inspiration from the email I sent him afterward about how we approach a redesign to create a lead-generation website using content marketing and increasing traffic with social and digital advertising.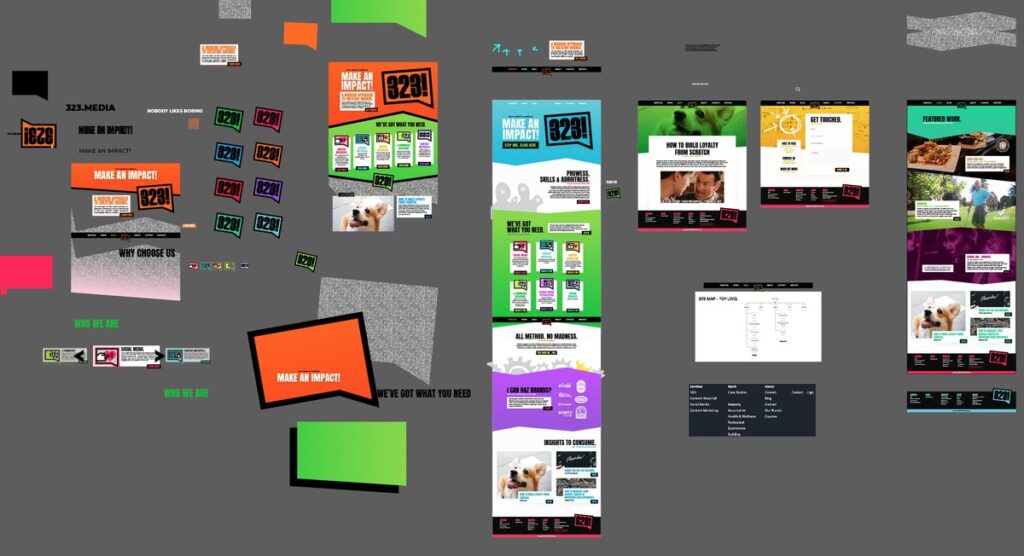 It goes without saying that it's important to redesign your website to stay relevant with your business, especially if you're expecting your site to generate new business opportunities or be a resource for clients.
How to Get Ready for a Website Redesign
We get just as excited as our clients to have a new website launched or improved, but typically the thing that slows our team down the most is tracking down information, images, and videos from our clients. We'd much rather get everything thrown at us and we can put all those pieces together. Much like a photographer taking thousands of photos to find the perfect shot, we like starting with a lot of content.
Most importantly, your brand's true identity and personality must come through in the copy of your website, as it's an extension of your team. Here are some tips on what to do to speed up the time it takes to launch.
1) Don't Be Concise
Probably the only time I'll encourage breaking the C's of effective communication. It's easier for our team of writers to edit and trim down information when it comes directly from you than trying to expand on ideas. While we have tons of industry experience, we want the content on your site to accurately represent your company and it's best if we have more ideas and thoughts to choose from. We're not going to judge you so make sure we get it all – no matter if you "think it's good enough." Time doesn't matter as much, as sales materials and manuals that were created years ago could still be very helpful, or include a perfect diagram or image.
2) Mix of Content Types
We find that most websites have one of two problems.
Too much writing as block text to the point that it doesn't get read because it looks like a book.
Way too little text that doesn't accurately represent the product or service and keeps your visitors guessing about the details.
Keep in mind that different content types keep people engaged and learning more about you. Write sentences, paragraphs, quotes from your staff and clients, provide bullet points or numbered lists. Some people learn visually, so dig up as many photos or get new ones done. Even better, schedule a video shoot! The different types of content will ensure your message gets through and helps with your social media campaign. Each platform has a specific type of content that performs best.
3) Ask Everyone on Your Team to Participate
Not everyone that you work with has the exact same role, nor do they have the same perspective or lens that they see things through. They also have different reasons for interacting with customers or suppliers. Providing an opportunity for the entire team to participate and give their feedback will develop well-rounded content. The other benefit is that everyone will have contributed to the new site!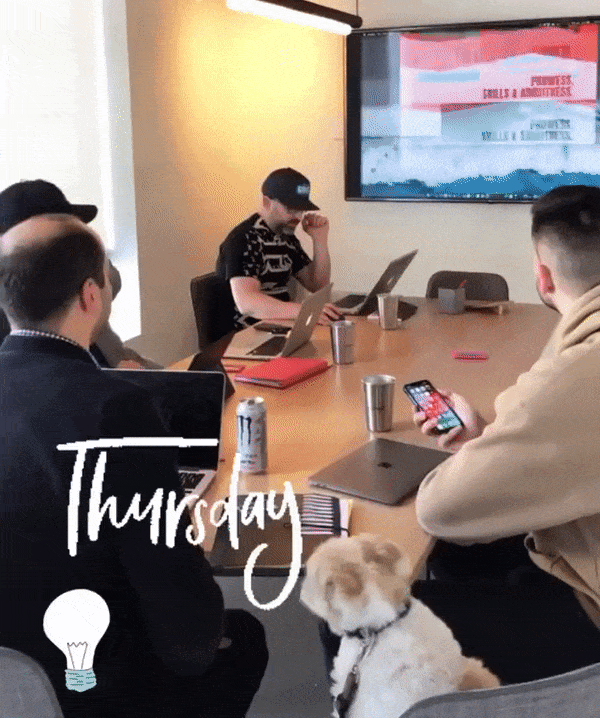 4) Provide Examples of Great Writing
Thinking beyond the website, look back through sales tools, old advertisements, social media posts, company newsletters and bulletins. You're looking for good examples of when you had something in writing make an impact. Possibly a great sales brochure from your most-successful quarter, or a company bulletin that made a positive change to the company's ethos. Whatever you can think of, include it. It's all relevant and we're not going to publish anything without your permission.
Great writing is often the reason you have your best performing advertisement that brought new leads, a top-performing social media post that received tons of likes or an email blast that had a great open rate and sold a bunch of product. Think about those big wins you've had and break it down for us. We're looking for great copy, but it could also tell us the visuals/art that appeal to your best customers, or the types of offers they responded to.
5) Frequently Asked Questions and Comments
Customer feedback is too often overlooked. We want your Frequently Asked Questions (FAQ) and Comments to be as long as you can possibly think up. They may not all make it into your copy, but it provides a valuable look into the mentality of your potential clients and how they buy your product or service. It could also be something that helps us with the conversion path on your website, or choose certain words to aid in SEO. We have also created a blogging schedule for many of our clients that revolve around their FAQ. Instead of just answering the same question repeatedly, let's turn it into a sales tool. If a few people ask the same thing, we know it's a popular topic. We've also seen a decrease in the number of customer service requests when FAQs are posted in a detailed format.
All of these things might not be the quickest to pull together and we understand. However, if you start supplying content along the way, we can work through the build process and have your site launched quicker.
---
Landing Pages are Your First Impression
Next, think about the first impression someone has on your website – does it appeal to them? Does it clearly explain what they should do next? And will they believe it?
Understanding the path a customer will take to convert on your website is extremely important. However, the path doesn't mean much if your bounce rate is high from customers never getting beyond your landing pages. Each landing page should have a distinct purpose and get your customers to the next step. Don't make the mistake of expecting all of your website visitors to come to the homepage first. It doesn't work that way unless they are always typing in your URL…. and when was the last time you typed in a specific URL for a company you just heard of…?
Any page can be a landing page, it's about relevance.
Does the landing page relate to a specific product or service? This way, people can find what they are looking for.
Does the landing page connect with a specific advertising campaign? This is where you are intentionally sending your traffic because it relates to a specific offer.
This first impression is crucial and to help your copy and content, we've got 3 simple landing page tips for you:

1. Headlines focused on Customer Benefit
Most products and services offer a solution to a problem customers are having. The way your company goes about solving a problem can determine how strong your product-market fit will be. Positioning headlines to reinforce the benefit you give to customers keeps them on the page because you have taken the time to think of their needs. Your headlines make you relatable.
Simple Landing Page Tips: remind the customer in your headlines that you can solve a problem they have.
2. Clear and Concise Call-to-Action
Call to actions should follow the same communication tips as the rest of your copy. I first heard about the "C's" of writing in school, but Nikki Ellidge Brown did a much better job of explaining how to use them in business writing in this interview with Pat Flynn.
Simple landing page tips: every word on your landing page counts. Don't waste them because of the limited space available on a button, be clear and concise.
3. Content to back up both
Having copy, graphics, testimonials, and videos can all be used to back up your headlines and call-to-actions. Each should have a different goal and the customer won't need to consume all before making a sale.
If they have a need for your product that is almost 10 out of 10, they will need little convincing and may only get a few sentences of content before purchasing. However, the person who is a 5 out of 10 will need more convincing. Each additional line they scroll, the case for you product should get stronger and make the customer have a harder time saying no. The offer doesn't have to change. Just layer on the facts, testimonials, trials, and product benefits.
Simple landing page tips: headlines and your call-to-action get attention, then it's time to start explaining and making your case to sell.
Developing good landing pages are a key reason your sales funnel will succeed. The transition to your website should give a positive impression and improve the customer's opinion of your product or service. These simple landing page tips can help you create great landing pages.
---
Blogging Benefits Your Business
Blogs come in a variety of styles and have endless possibilities. From the biggest online newspapers and magazines to setting up a free personal blog, it's important and very useful. Specifically, blogging benefits your business in multiple ways and should be done by every business. You're able to generate leads, stay top of mind for your customers, develop expert status, and build your digital brand through social sharing and SEO. Blogging is often overlooked, or can have a negative connotation towards a hobby, rather than a corporate initiative. In our examples below, blog posts are a big part of developing business. Getting new leads familiar with your brand can often be easiest through a blog post since you're probably more casual and less technical with your writing style. Use this as a way to explain and educate prospects about your company like a conversation rather than an ad.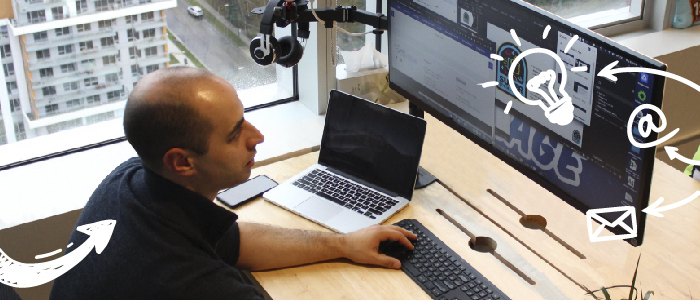 Every business should be blogging – 5 reasons why:
1. Leads come from Blog Posts
People search for things that are happening, how to do something or situations they need help with. All of these topics could better be suited to a blog post than a page on your website. Customers who find you on the blog because of a tip or trick you gave are more likely to keep you top of mind when they need services you offer (when you make it clear what you do).
Kiss Metrics is a great example of creating a blog that generates leads. Everything below they are doing extraordinarily well. It's no question that they;
Have content to keep customers engaged between transactions
Are seen as industry experts
Create content that is valuable and shareable
Get a boost in SEO for the blog that they created
It has been noted that over half of their leads come from their blog. Good work.
2. Keep in touch between transactions
Many business that we work with do not have a product or service that is purchased daily or has a daily interaction with customers (a coffee shop). Some businesses can have months or years in between transactions. The touchpoint between transactions can become more automated and it will definitely be more friendly than another monthly invoice.
For example, we work with Realtors in Vancouver and have been told the average duration between transactions is 7 years. What are you doing in between to stay top of mind?
Here are some blog post ideas:
Start with a monthly recap of what's happening (what were highlights about doing your job or working with clients… this promotes referrals)
Talk about the post-sale service of the products you sell (possibly a mechanical company talking about furnaces)
Explain the benefits of keeping your product in the best shape (like a car dealership)
Provide a list of top uses for your product (could be a kitchen appliance with endless recipes)
3. Be an Industry Expert
Following a meeting or sales call, your prospects and even current clients will start to research your discussion if they are on the fence. It's better to find something on your site that says, "Why our products and services are worth it" than going to comparison shop or request a competing quote.
Being qualified as an expert in the industry has numerous benefits, especially when closing deals and repeating your unique value proposition and client benefits. Strong brand presence online solidifies trust and gives customers confidence. To build that presence, it takes more than just BS; it takes a serious look into your core values and business practices. Having this expert approach naturally makes your company feel more transparent.
4. Distribution – Articles are popular to share
Being popular on social media is much easier with shareable content. Articles about a small snippet of your business can be gems for social media as they are more shareable than a product or service page. You need to have the qualifying pages on your site, don't abandon those in favor of a blog, you need both.
For example, some people might be looking for a how-to on a topic that relates to some part of your business and finds your post. They follow the advice, it works, they share it in hopes of helping out a friend who might be in the same jam, and that friend turns into a new client for you.
That might be overly simplified for the way social media actually works, but it does work.
Here are some great shareable content ideas:
Turning a process into a list or infographic
Compiling information about the past year to do an industry snapshot
Providing content that answers Frequently Asked Questions (FAQs) before they are even asked
Create a "did you know?" post on fun facts for your industry
Map out a timeline of how a product or service you work with evolved
5. SEO Boost
While there is no exact science for blogging to guarantee a higher ranking in search engine results, having more content on your website that relates to your company certainly helps. Be consistent with your blog entries, have a schedule and stick to it. Staying on topic will make more of an impact, both for SEO and for audience engagement.
You should Start Blogging
To double back to point one, we want to ensure that this post leaves you with some pointers so that blogging can benefit your business. If you run into a wall, need some advice or someone to manage your company's blog, we do that. We also help companies with content and blog optimization.
There are many great platforms to choose from for blogging specifically, we choose to build and blog on WordPress due to its flexibility, endless amount of plugins and its tenure of success as a content management platform.
Do you Agree? Is it time for a Website Redesign?
There's a lot to cover what some basics can offer to a fresh new website for your company. However, there is plenty of customization beyond this that goes deeper into the service or product you offer and what type of conversions you're aiming for. Maybe it's generating new leads, or making sales in an e-commerce store.
The best place to start with a website redesign is to see where you're at today. Get our free SEO website audit and compliment that with a call to review what next steps would be to get you a new website that is an asset for your business.
Latest posts by Chris Milton
(see all)